Features:
SUPERIOR QUALITY, made of premium cold forged then heat-treated carbon steel with enhanced rigidity
ANTI RUST & CORROSION, the cathodic black coating gives the durability of chrome and the sharp look of satin black paint
UNIQUE SPLINE, 7 spline design for theft deterrence and added security
GREAT VALUE, comes with 24 pieces of 14x1.5 lug nuts
PERFECT FOR CUSTOM WHEELS, designed for custom wheels that require slim lug nuts for small lug holes

Lug nuts are some of the most important hardware on your vehicle, holding the wheels tight to your car or truck in summer and winter come rain or shine.
Orion Motor Tech takes that responsibility seriously, engineering these quality lug nuts for precise threading, exact fit, and superior strength and corrosion resistance. These unsung heroes will be doing their quiet work for years thanks to their first-rate Q235 steel, which has been cold forged and heat treated for extra toughness and longevity. Blackened for corrosion-free performance, they meet and even exceed OEM equivalents and can be used in any climate. Installed in a snap, these lug nuts will safeguard your vehicles for years to come. Not for use with power tools.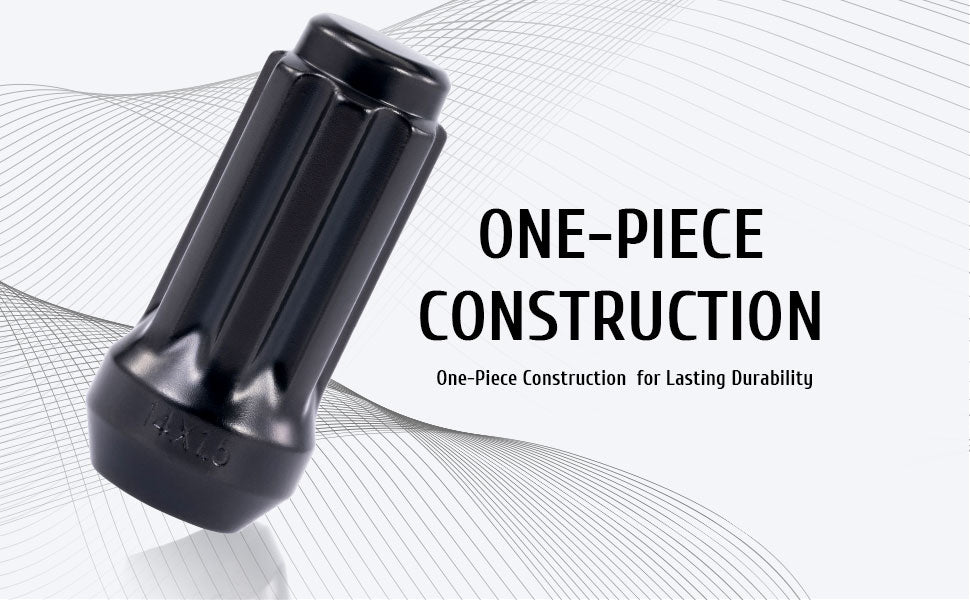 This set of 24 wheel nuts have 60° conical/tapered/acorn seats, M14x1.5 thread size, 21mm and 22mm socket hex size. They measure 2 in. by 0.91 in. and fit a wide variety of vehicles compatible with 1999-2020 Chevrolet Silverado 1500s, 2000-2014 Chevrolet Suburban 1500s, and 2015-2020 Chevrolet Suburbans; 2015-2020 Ford Expeditions and Ford F-150s; 2019-2020 Ram 1500s; and MORE.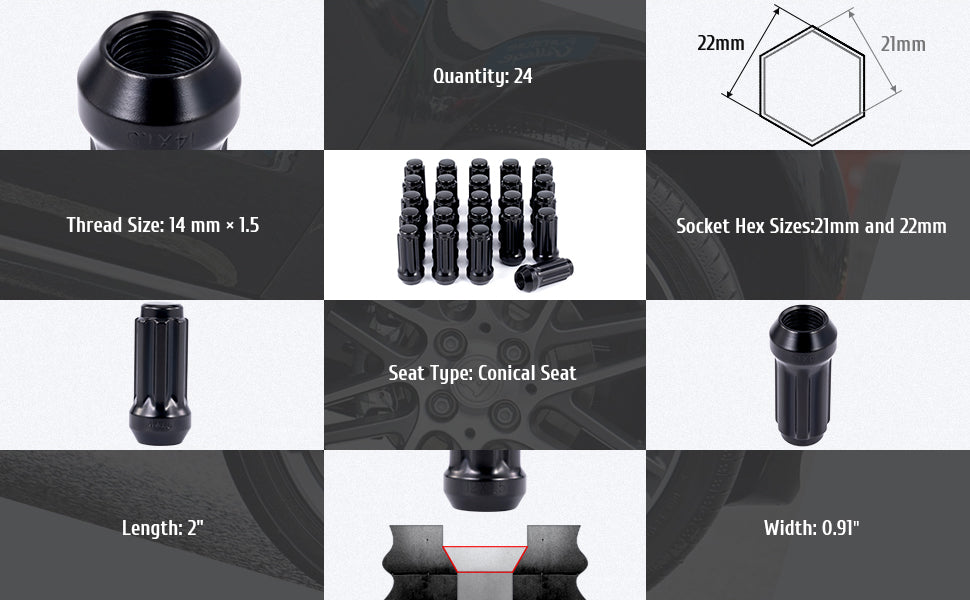 Specifications:
Package weight: 2.64bs
Package dimensions: 5.51''x3.35''x3. 15''
Number of lug nuts: 24
Number of keys: 2
Thread size: 14x1.5