Features:
RUBBER BUNGEE CORD: Made of super elastic natural emulsion, the 5mm thick black bungee cords are durable and UV resistant, offering unparalleled elasticity even in tough and extreme weather conditions.
MID & FULL-SIZE TRUCKS COMPATIBLE: Measured at 5 x 7 ft., stretches to 10 x 14 ft.; compatible with most mid and full-size trucks
POWERFULL HOOKS: Comes with 24pcs removable aluminum alloy hooks; 8mm thick hooks offer added security, flexible adjustments, and up to 441 lb. capacity; all hooks are anodized for rust-free performance and durability
COMPACT GRIP PATTERN: 5.5''x 5.5" grip pattern securely keeps smaller items in place; comes with a storage bag for your convenience.
WARRANTY: Backed by a 1-year warranty for worry-free purchase; perfect for securing boxes, suitcases, and other bulky items in pickup truck bed, hitch cargo carrier or roof racks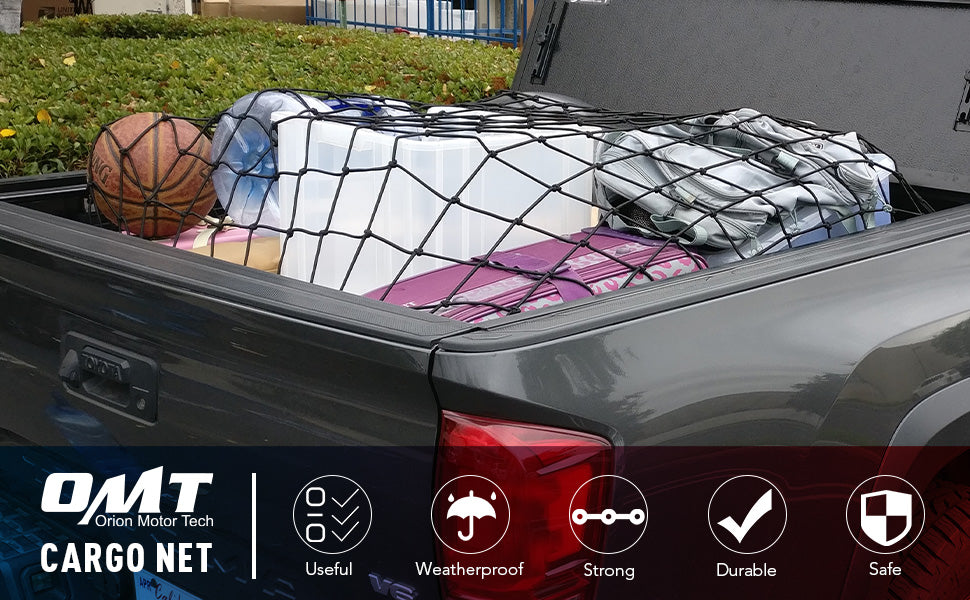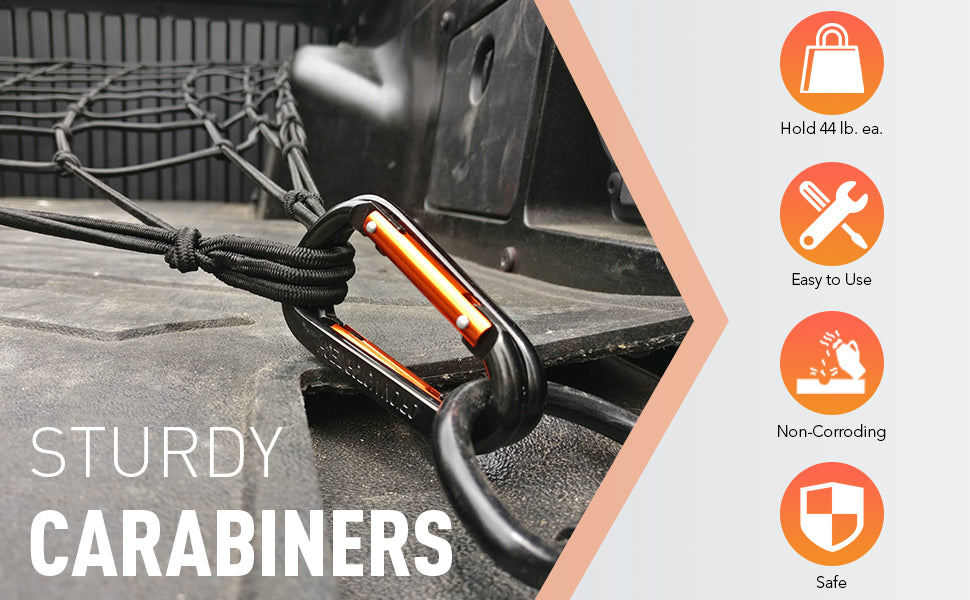 The 6mm thick cords are extra-wide to provide more safety, strength, and durability.




Handmade reinforced knots keep the mesh compact, ensuring better quality and larger capacity.




Everything packs up easily for storage and transport wherever needed thanks to the included bag.
Specification:
Product Size: 5 x 7 ft.
Stretched Size: 10 x 14 ft.
Mesh Size: 5.5'' x 5.5''
Capacity: 441 lb.
Package List:
1 x Cargo Net
24 x Hooks
1 x Black Storage Bag