Features:

Car's thermostat is the component in its cooling system that performs two main functions. It will get the engine to heat up to its optimum temperature as quickly as possible, and then keep the engine at its optimum temperature.

Replace the worn out Thermostat w/ Housing on your BMW E82 E88 128i 135i 135is 1M, E90 E91 E92 E93 323i 325i 325xi 328i 328xi 330xi 335i 335is 335xi, E60 E61 525i 525xi 530i 530xi 535i 535xi, E83 X3, E85 E86 E89 Z4 (WARNING: Check the recommended vehicle Compatibility/Fitment, do not risk for inappropriate vehicle.)

OEM standard fit and performance, direct replace factory part 11537536655, 11537549476 11537544788,1430826, 256201, 256202, 41008697D0 for a proper fit every time. Note: not genuine.

This part has undergone a rigorous inspection to ensure high quality, durable and reliable under extreme conditions, high resistance against temperatures, vibration, and chemicals to keep your vehicle on the road.

We offer a 5 Years Warranty and full money-back guarantee. If you are not satisfied with this product or if you have any questions, please feel free to contact us.

ORION MOTOR TECH THERMOSTAT FOR BMW
This is a direct replacement thermostat for the N52 engine in the E82 128i, E90/E91/E92/E93 325i/328i/330i, 2006+ E60 525i/528i/530i, 2006+ E83 X3, 2006+ E85 Z4 and the N54 engine in the E82 135i/1M, E90/E92/E93 335i, and E60 535i.
Your engine's thermostat regulates coolant flow and temperature in the cooling system. When open, it allows hot coolant to flow into the radiator to be cooled. When closed, the coolant circulates through the engine and stays warm. A failed thermostat will either be open or closed with the engine running too cold (poor fuel economy and performance) or too hot (overheating). It can also impact your cabin heating/cooling since that system is drawn from your heater core.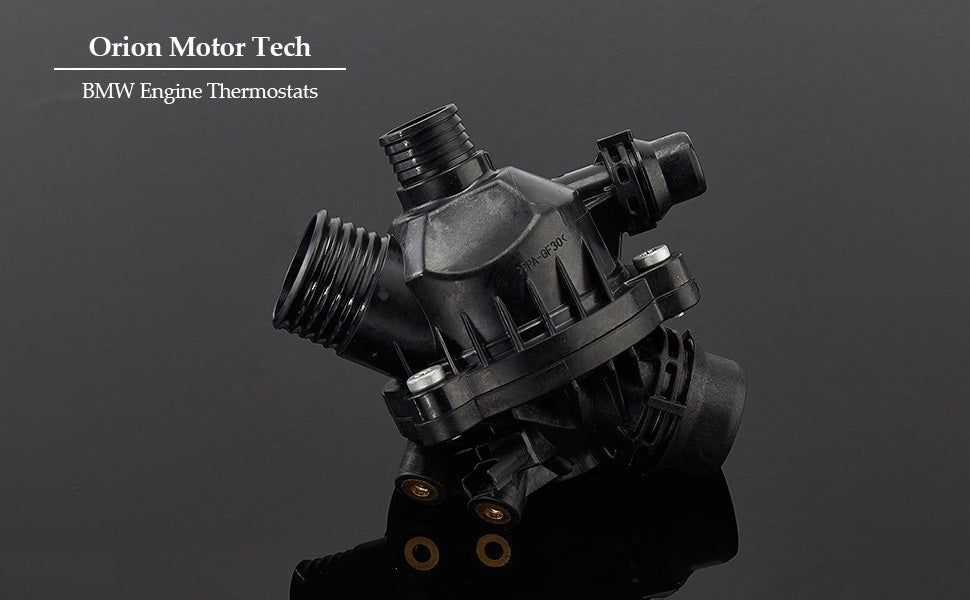 Will Replace:
11537536655, 11537549476, 11537544788, 1430826, 256201, 256202, 41008697D0, TM1497, QTH640K, TH39797, TH698497J, V20991277
OEM standard fit and performance, not genuine. All Orion auto parts undergo a rigorous inspection to ensure high quality and reliability under extreme conditions.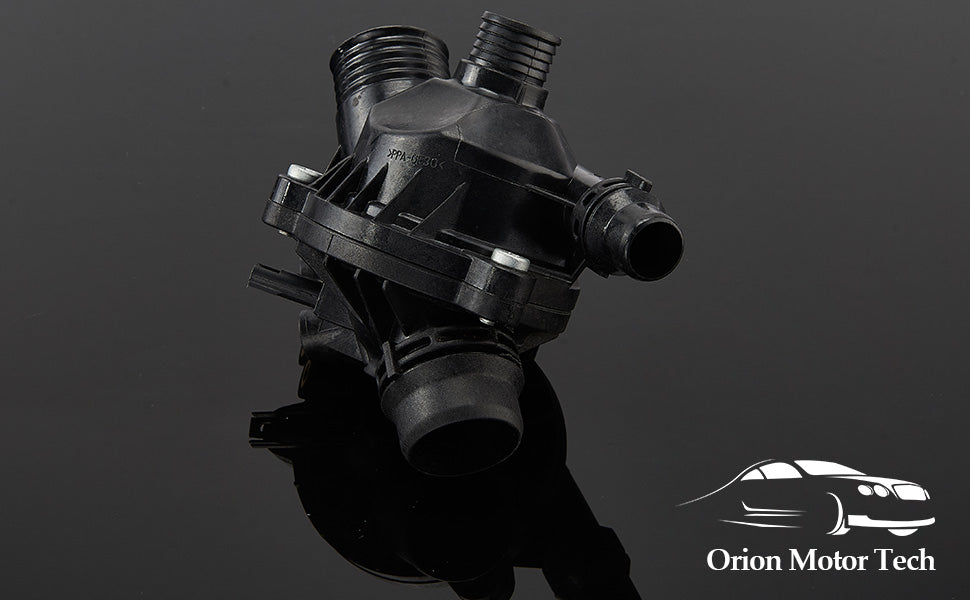 Will Fit:
1 Series

E82 / E88 (2008-2013) > 128i

E82 / E88 (2008-2013) > 135i

E82 / E88 (2008-2013) > 135is

E82 / E88 (2008-2013) > 1M (11-12)
3 Series

E90 / E91 / E92 / E93 (2006-2013) > 323i

E90 / E91 / E92 / E93 (2006-2013) > 325i

E90 / E91 / E92 / E93 (2006-2013) > 325xi

E90 / E91 / E92 / E93 (2006-2013) > 328i

E90 / E91 / E92 / E93 (2006-2013) > 328xi

E90 / E91 / E92 / E93 (2006-2013) > 330i

E90 / E91 / E92 / E93 (2006-2013) > 330xi

E90 / E91 / E92 / E93 (2006-2013) > 335i

E90 / E91 / E92 / E93 (2006-2013) > 335is

E90 / E91 / E92 / E93 (2006-2013) > 335xi
5 Series

E60 / E61 (2004-2010) > 525i

E60 / E61 (2004-2010) > 525xi

E60 / E61 (2004-2010) > 530i

E60 / E61 (2004-2010) > 530xi

E60 / E61 (2004-2010) > 535i

E60 / E61 (2004-2010) > 535xi
X Series

E83 X3 (2004-2010) > X3 3.0i
Z Series

E85 / E86 Z4 (2003-2008) > Z4 3.0i N52

E89 Z4 (2009-2016) > Z4 sDrive30i

E89 Z4 (2009-2016) > Z4 sDrive35i

E89 Z4 (2009-2016) > Z4 sDrive35is
Liquid error: Error in tag 'section' - 'product-risk' is not a valid section type