Features:
Alternate/OEM Part Number(s): 12556117, 12559780, 12562230, 12569323, 12573107, 12614969, 12616646, 1S10876, 8125622300, 8125731070, 8126149690, 8126166460, PS340, PS713, D1846A, PO520, PO521, PO522, PO523, PO524, 1S6713
Fits: oil pressure sensor switch 12616646 GMC Sierra Savana Chevrolet Buick Silverado
Same quality, reliability, and durability with GM OE
Manufactured to GM OE specification for fit, form, and function
1-year warranty for worry-free shopping experiences; free exchange is guaranteed if the product is defective

Orion Motor Tech Auto Parts
All Orion's auto parts has undergone a rigorous inspection to ensure high quality, durable and reliable under extreme conditions.
Made of oxidized Iron, can effective anti-oxidation and anti-corrosion.
Will Replace: D1846A, 1S6713, PS308, 12573107, 12614969, 12616646
Compatible Engines: 8 Cyl 4.8L, 8 Cyl 5.3L, 8 Cyl 5.3L Flex, 8 Cyl 5.7L, 8 Cyl 6.0L, 8 Cyl 6.2L
Package Content
The complete set includes 1 engine oil pressure gauge sensor, 1 plug pigtail, and 3 heat shrink butt connectors.

Compatibilities
Chevrolet
2007-2008 Chevrolet Avalanche 8 Cyl 4.8L, 8 Cyl 5.3L, 8 Cyl 5.3L Flex, 8 Cyl 6.0L, 8 Cyl 6.2L
2003-2006 Chevrolet Avalanche 1500 8 Cyl 4.8L, 8 Cyl 5.3L, 8 Cyl 5.3L Flex, 8 Cyl 6.0L, 8 Cyl 6.2L
1997-2008 Chevrolet Corvette 8 Cyl 5.7L, 8 Cyl 6.0L, 8 Cyl 6.2L, 8 Cyl 7.0L
2003-2008 Chevrolet Express 1500/ 2500/ 3500 8 Cyl 4.8L, 8 Cyl 5.3L, 8 Cyl 5.3L Flex, 8 Cyl 6.0L
2006-2008 Chevrolet Impala 8 Cyl 5.3L
2006-2007 Chevrolet Monte Carlo 8 Cyl 5.3L
2003-2008 Chevrolet Silverado 1500/ 2500/ 3500 8 Cyl 4.8L, 8 Cyl 5.3L, 8 Cyl 5.3L Flex, 8 Cyl 6.0L, 8 Cyl 6.2L
2007 Chevrolet Silverado 1500 Classic/ 2500 Classic/ 3500 Classic 8 Cyl 4.8L, 8 Cyl 5.3L, 8 Cyl 5.3L Flex, 8 Cyl 6.0L, 8 Cyl 6.2L
2003-2006 Chevrolet Ssr 8 Cyl 5.3L, 8 Cyl 6.0L
2003-2008 Chevrolet Suburban 1500/ 2500 8 Cyl 4.8L, 8 Cyl 5.3L, 8 Cyl 5.3L Flex, 8 Cyl 6.0L, 8 Cyl 6.2L
2003-2008 Chevrolet Tahoe 8 Cyl 4.8L, 8 Cyl 5.3L, 8 Cyl 5.3L Flex, 8 Cyl 6.0L, 8 Cyl 6.2L
2003-2008 Chevrolet Trailblazer 8 Cyl 5.3L, 8 Cyl 6.0L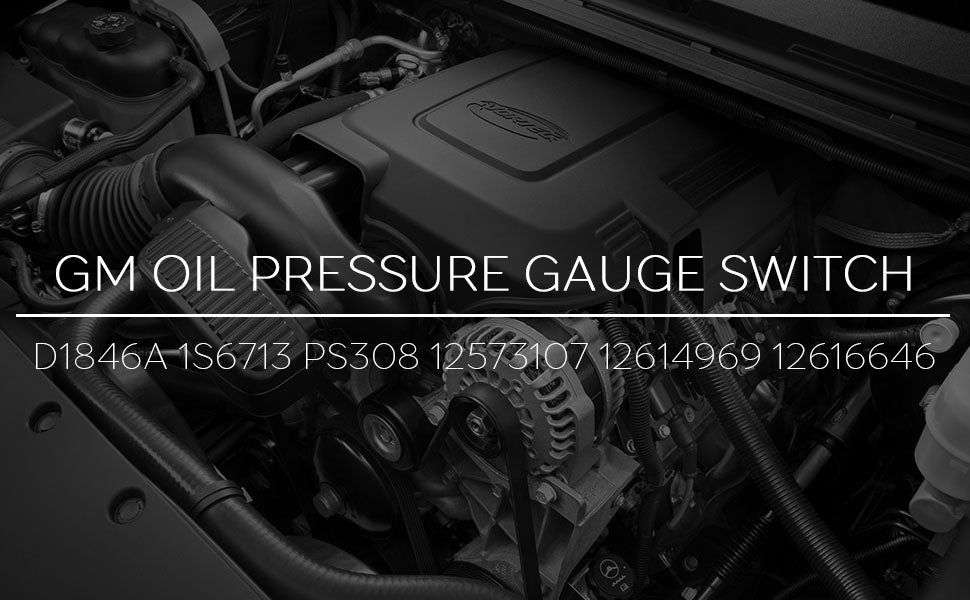 GMC
2003-2008 Gmc Envoy 8 Cyl 5.3L, 8 Cyl 6.0L
2003-2008 Gmc Savana 1500/ 2500/ 3500 8 Cyl 4.8L, 8 Cyl 5.3L, 8 Cyl 5.3L Flex, 8 Cyl 6.0L
2003-2008 Gmc Sierra 1500/ 2500/ 3500 8 Cyl 4.8L, 8 Cyl 5.3L, 8 Cyl 5.3L Flex, 8 Cyl 6.0L, 8 Cyl 6.2L
2007 Gmc Sierra 1500 Classic/ 2500 Classic/ 3500 Classic 8 Cyl 4.8L, 8 Cyl 5.3L, 8 Cyl 5.3L Flex, 8 Cyl 6.0L, 8 Cyl 6.2L
2003-2008 Gmc Yukon 8 Cyl 4.8L, 8 Cyl 5.3L, 8 Cyl 5.3L Flex, 8 Cyl 6.0L, 8 Cyl 6.2L
2003-2008 Gmc Yukon Xl 1500/ Xl 2500 8 Cyl 4.8L, 8 Cyl 5.3L, 8 Cyl 5.3L Flex, 8 Cyl 6.0L, 8 Cyl 6.2L
Buick
2008 Buick Allure 8 Cyl 5.3L
2008 Buick Lacrosse 8 Cyl 5.3L
2004-2007 Buick Rainier 8 Cyl 5.3L, 8 Cyl 6.0L
Cadillac
2004-2007 Cadillac Cts 8 Cyl 5.7L, 8 Cyl 6.0L
2003-2008 Cadillac Escalade 8 Cyl 4.8L, 8 Cyl 5.3L, 8 Cyl 5.3L Flex, 8 Cyl 6.0L, 8 Cyl 6.2L
Hummer
2003-2008 Hummer H2 8 Cyl 6.0L, 8 Cyl 6.2L
2008 Hummer H3 8 Cyl 6.0L, 8 Cyl 6.2L
Isuzu
2003-2006 Isuzu Ascender
Pontiac
2008-2009 Pontiac G8
2005-2008 Pontiac Grand Prix
2004-2006 Pontiac Gto
Saab
2005-2008 Saab 9-7X