Features:

4X4 4WD AUTO LOCKING HUB AXLE ACTUATOR: Located on the front wheel hubs the 4WD actuators control power transferred from the axle assembly to the front wheels. This 4x4 Hub Actuator fits both right and left front axles on your Ford F150, Ford Expedition or Lincoln Navigator.
OEM FIT, QUALITY, FINISH: This 4x4 front axle actuator is a direct replacement for the factory Ford actuator. Each actuator comes pre-lubed for easy installation on the wheel hub and axle assembly. Save hundreds off dealer prices and restore the function of your 4x4 system with a new locking hub.
FITS THE FOLLOWING VEHICLES: Fits both front left or front right wheel hubs on Ford Expedition 2003-2015; Ford F150 2004-2015; Lincoln Navigator 2003-2015 and 2006-2008 Mark LT Pickup. Including model years 03, 04, 05, 06, 07, 08, 09, 10, 11, 12, 13, 14, 15.
REPLACES PART #: Replaces Ford part number 7L1Z-3C247-A and 7L1Z3C247A - While this is a not a genuine Ford part, it is a direct replacement for the factory 4WD auto locking hub axle actuator on the driver or passenger side of your Ford F150, Expedition, or Lincoln Navigator.
2-Year WARRANTY: The 4WD Auto Locking Hub Actuator comes complete with a 2-year warranty. If the locking hub or actuators ever fail on your Ford F-150, Expedition, or Lincoln Navigator simply contact us for a replacement.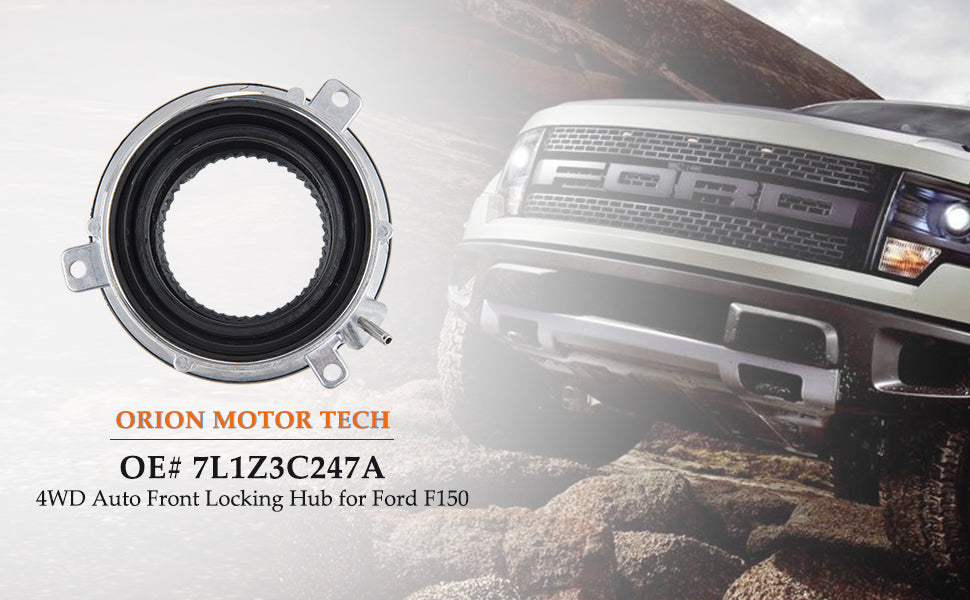 2 PCS Orion Motor Tech 4-Wheel Drive 4x4 4WD Auto Locking Hub Actuator, Front Hub Lock Actuator for Ford 150 Truck OE# 7L1Z3C247A

OE: 7L1Z3C247A, 7L1Z3C247A
Package List:

2 x Front Hub Lock Actuator

6 x Screws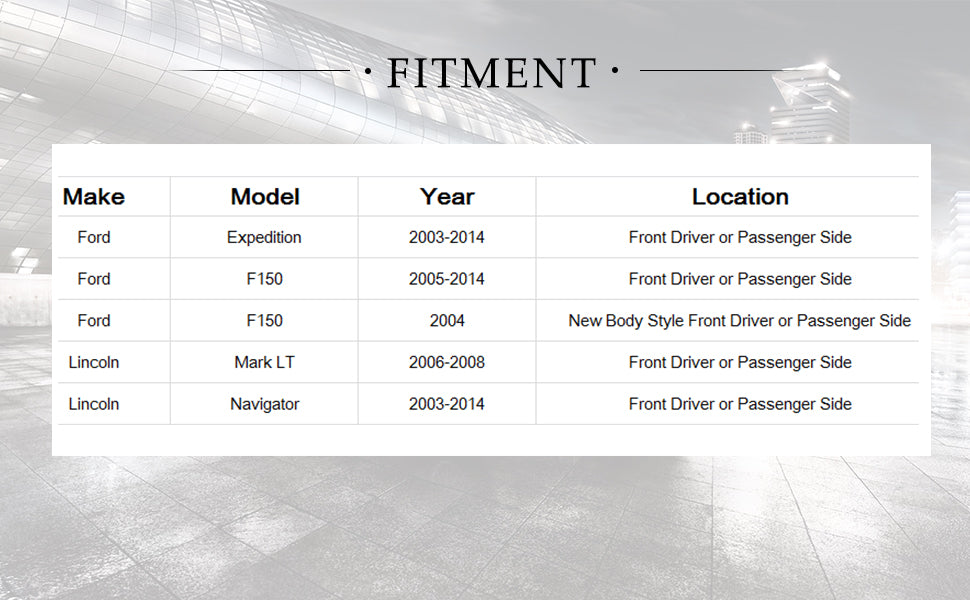 Fit:
2003-14 Ford Expedition Front Driver or Passenger Side

2005-14 Ford F150 Truck Front Driver or Passenger Side

2004 Ford F150 Truck New Body Style Front Driver or Passenger Side

2006-08 Lincoln Mark LT Front Driver or Passenger Side

2003-14 Lincoln Navigator Front Driver or Passenger Side