Features:
Fitment: 2005 - 2017 Toyota Tacoma (2WD 4WD). Does not fit 5-Lug or TRD Off-Road models.
Benefits: Raise your Tacoma 3" in the front and 2" in the rear. Help to improve the look of your truck and increase ground clearance, allowing you to fit larger custom rims and tires. Original ride quality maintained.
Installation: Simple installation in 2 to 4 hours. No special tools required.
Contents: Comes with 2x3" aircraft billet front strut spacers, 2x2" aircraft billet rear lift blocks, 4 extended zinc-plated U-bolts. All necessary installation hardware & instructions are included.
Technical Notes: Full Leveling Lift Kit made in the USA with a 1-year warranty. Wheel alignment is recommended after installation or it may rub your tires. Spacer thickness is not equal to lift height.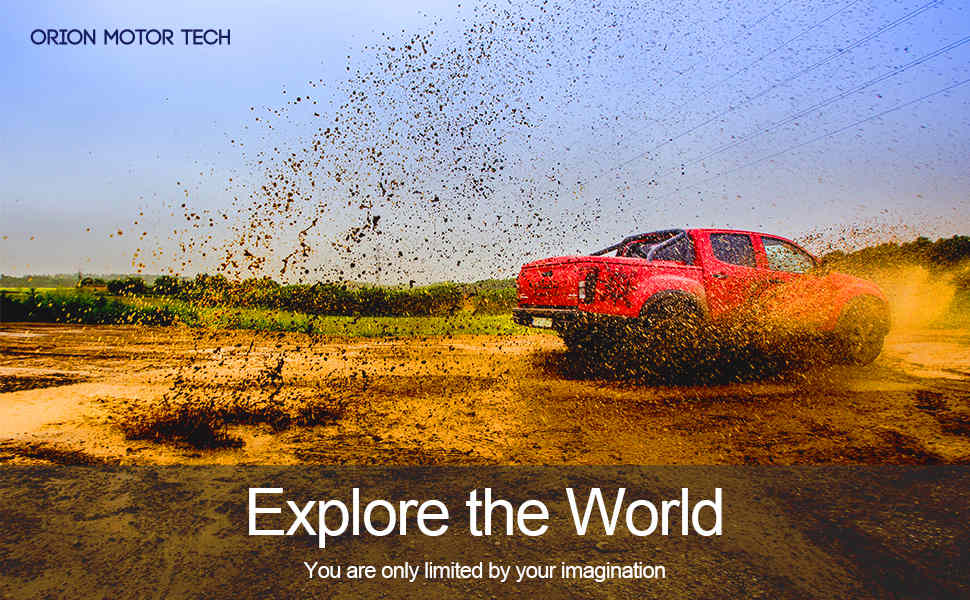 Lifted Trucks by Orion Motor Tech
You expect high-performance reliability from your Tacoma, whether you're simply commuting to work, hauling equipment, or traversing off-road trails. At Orion Motor Tech, we understand that your truck is an essential gateway to daily life and weekend pleasure. We're here to help keep your prized pickup in top condition because you don't need more trucks in your life; you need more life in your truck - that's the Orion Motor Tech way.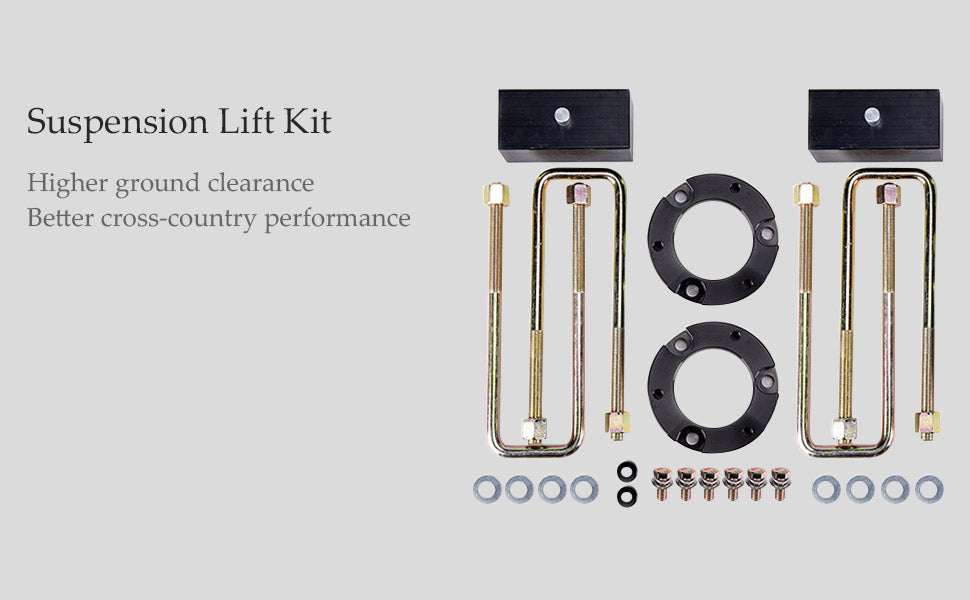 2 x 3" Front Strut Spacers + 2 x 2" Rear Lift Block + 4 x Extended U-Bolts Full Suspension Leveling Kit for 2005 - 2019 Toyota Tacoma Rims

Easy bolt-on installation takes 2 to 4 hours. No special tools required.

CNC machined from solid aircraft billet for optimal performance.

This full-suspension lift kit perfectly fits the 2005 - 2019 Toyota Tacoma.

Before installing a leveling lift kit, please make sure that you have bought the compatible leveling lift kit for your vehicle.

Wheel alignment recommended after installation or it will rub your tires.

No issues with brake lines, No cut or grind is needed while installation.

2005-2019 Toyota Tacoma
Package List:
4 x U Bolts
8 x Nuts for U Bolts
8 x Flat Washers
2 x Square Lift Spacer
2 x Round Lift Spacers
6 x Bolts for Round Lift Spacers
6 x Spring Washers
6 x Flat Washers
1 x Manual