Features:

OEM standard and finish, part number 3F2Z9G756AC, 3F2Z9F792CA, 3F2E-9G756-AD, 3F2Z-9G756-AC, 3F2E9G756AA, CM5226, CM5229, 3F2E9-G756-AA, 3F2Z9-G756-AC, 3F2Z9-G758-AC, 3F2Z9-F792-CA, 3F2Z9-G756-AA, 3F2Z9-G756-AB, 3F2E9-G756-AD for a proper fit every time.

This fuel injection pressure sensor or fuel rail sensor has undergone a rigorous inspection to ensure high quality, durable, and reliable under extreme conditions.

Replacement for the fuel rail pressure sensor or fuel pressure sensor on your Ford 2005 2006 2007 2008 2009 2010 F-150, F-250, F-350, F-450, F-550 Super Duty, 2007 - 2011 Ford Crown Victoria, Focus, Explorer, Escape, Mustang, Lincoln Town Car and Mercury Grand Marquis.

The fuel rail injection pressure sensor and fuel temperature sensor may fail over time and cause a Check Engine Light (CEL) and throw out error codes. Common issues also include loss of power, poor fuel economy, or starting issues.

We pursue outstanding quality and professional technical support. If you are not satisfied with the ford fuel rail pressure sensor or if you have any questions, please feel free to let us know.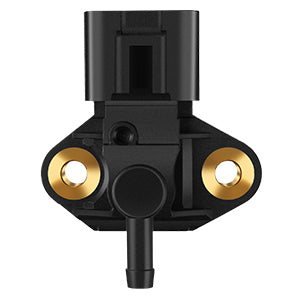 Step by Step Installation Guide

NOTE: Remember to let your vehicle sit for a few hours before doing this job so all fuel pressure has a chance to dissipate. ---

[1] Remove interior cover in front passenger footwell, just in front of door
[2] Unplug inertia fuel cutoff
[3] Turn engine on, will die almost immediately due to cutoff fuel supply
[4] Remove old fuel injection pressure sensor
[5] Install new fuel injection pressure sensor
[6] Plug cutoff switch back in
[7] Replace interior panel
[8] Start engine and enjoy no more check engine light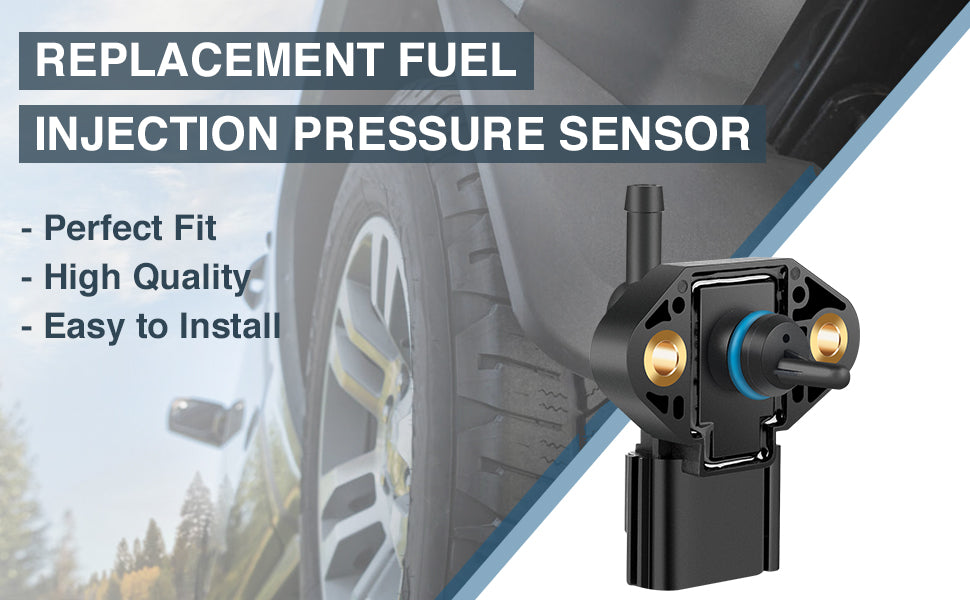 | | | |
| --- | --- | --- |
| [1] This product will replace the worn out cruise control Fuel Injection Pressure Sensor on your Ford F-150, Ford F-250 Super Duty, Focus, Explorer, Escape, Mustang, LincolnTown Car and Mercury Grand Marquis (Check Fitment) | [2] Not geniune, OE standard, fit and perfordmance. [2 years limited] | [3] OEM Part Number: 3F2E9-G756-AA, 3F2Z9-G756-AC, 3F2Z9-G758-AC, 3F2Z9-F792-CA, 3F2Z9-G756-AA, 3F2Z9-G756-AB, 3F2E9-G756-AD, CM5226, CM5229, 4490313, 2260004, 0261230094, 0261230093, FPS505, GEGT7610-229, 12GE229GT1132R, SU8744, 5S7254 |