Features:

SPECS - Thread pitch M14x1.5, 60 Degree cone/conical seat, overall tall 1.75" (44.5mm), overall diameter 0.87"(22mm), closed end,3/4" (19mm)Hex, set of 24, no socket.

FITS&NOT FITS - These M14x1.5 lug nuts fit for wheels with a 14mmx1.5 thread pitch and 60-degree conical seat. Some applications may require the use of a thin wall socket. NOT FIT factory OEM wheels or wheels made by the vehicle manufacturer.

DURABILITY - From bumps to shocks, to splashes of water or snow, the road can dish out plenty of punishment. That's why these lug nuts are built to last. The body of every nut is made of cold-forged, heat-treated steel to deliver added grip and dependable power.

WELL-PACKAGED - We know bumps and scrapes can put a real dent in a lug nut's life span, so we make sure to pack every set in a box full of ultra-thick foam for reliable protection. Designed to keep collisions from happening during delivery, this packaging even offers you a safe and convenient spot to keep the nuts before you're ready to fasten them on.

ORION MOTOR TECH - We pursue outstanding quality and technical support. If you are not satisfied with this product or if you have any questions, please feel free to let us know.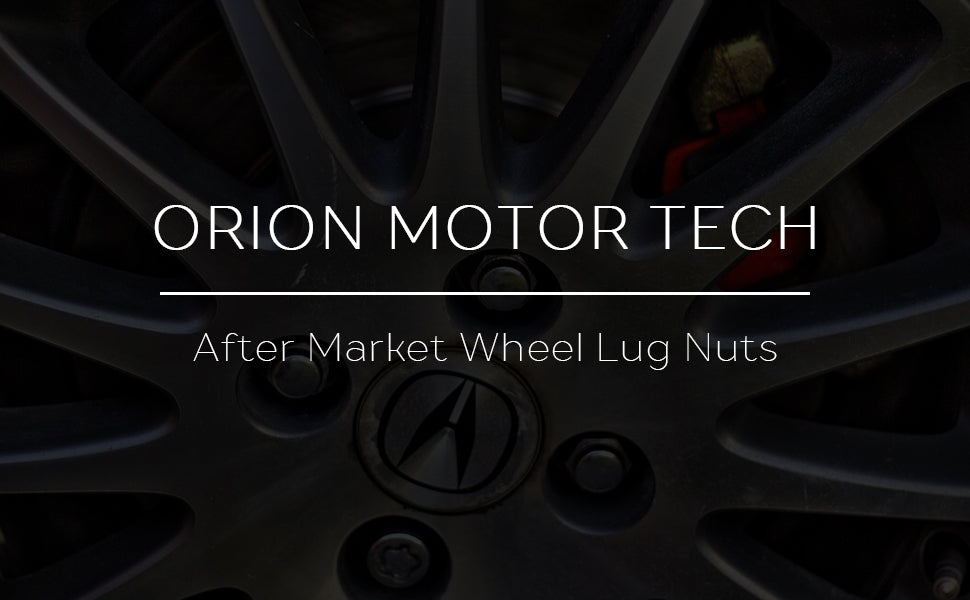 Lug nuts are some of the most important hardware on your vehicle, holding the wheels tight to your car or truck in summer and winter come rain or shine.
Orion Motor Tech takes that responsibility seriously, engineering these quality lug nuts for precise threading, exact fit, and superior strength and corrosion resistance. These unsung heroes will be doing their quiet work for years thanks to their first-rate Q235 steel, which has been cold forged and heat treated for extra toughness and longevity. Blackened for corrosion-free performance, they meet and even exceed OEM equivalents and can be used in any climate. Installed in a snap, these lug nuts will safeguard your vehicles for years to come. Not for use with power tools.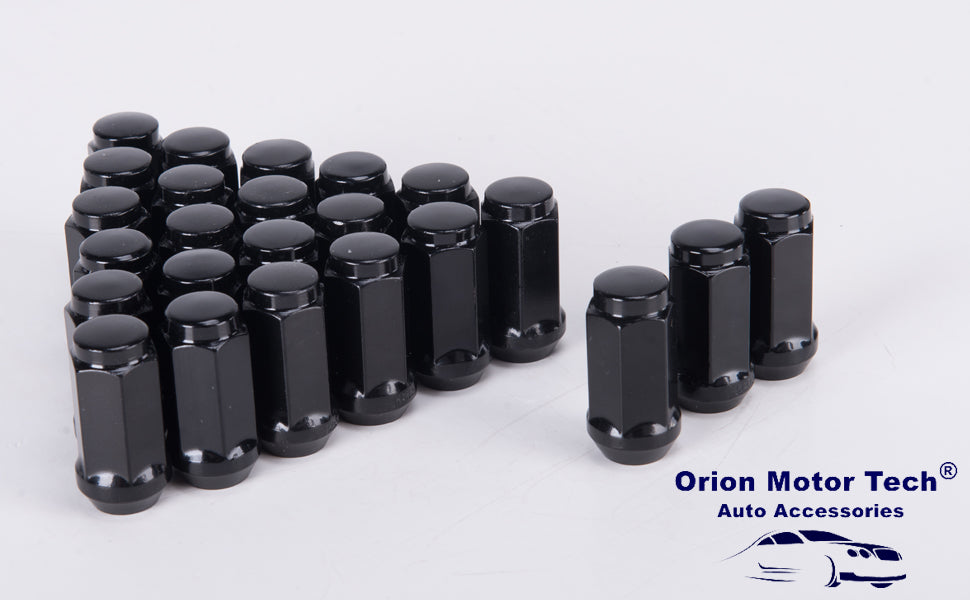 This set of 24 wheel nuts have 60° conical tapered acorn seats, M14x1.5mm thread size, and 19mm or 3/4-inch socket size. They measure 1.9 in. by 0.87 in. and fit a wide variety of vehicles compatible with 1999-2020 Chevrolet Silverado 1500s, 2000-2014 Chevrolet Suburban 1500s, and 2015-2020 Chevrolet Suburbans; 2015-2020 Ford Expeditions and Ford F-150s; 2019-2020 Ram 1500s; and MORE.

Specifications:
Includes 24 lug nuts
FITS: Aftermarket wheels requiring a lug nut with a conical 60-degree seat and small diameter. Some applications may require the use of a thin wall socket.
DOES NOT FIT Factory OEM wheels or wheels made by the vehicle manufacturer.
Sizing:
M14x1.50 thread - Closed End
XL Bulge Acorn Style Lug Nuts
Conical 60-degree Seat
Hex size: 19mm (0.75")
Overall length: 46 mm (1.75")
Overall diameter: 22mm (0.87")
Compatible with Chevy, GMC, Ford, Cadillac, Lincoln, SAAB, Saturn, Silverado 1500, Savana 1500, F150, Exped