Features:
Fitment - Vehicles with wheel studs requiring a 12mm x 1.5 or 12x1.5 or m12x1.5 thread and wheels that take a conical 60-degree seat with a 21mm hex.
Specs - 12x1.5 thread, Closed End Bulge Mag Style Lug Nuts, Conical 60 Degree Seat ,21mm Hex Size(3/4" hex),1.50" long - 1.18" wide extended lug nuts
Verify Fitment - By matching this chrome lug nuts' specs (thread seating style hex etc.) to match both your vehicle and wheel requirements. Or contact our Customer Experience Team to verify a safe and proper fitment.
Premium Quality - Triple chrome plating with essential layers of copper-nickel and chrome to provide exceptional strength beauty and corrosion resistance. Manufactured with cold-forged and heat-treated steel for dependable strength and durability, the paint will not fall off easily.
Package Included - 24 Chrome Closed End Lug Nuts- Mag Style Nut with Washer. Shipped in our special design packaging.

Lug nuts are some of the most important hardware on your vehicle, holding the wheels tight to your car or truck in summer and winter come rain or shine.
Orion Motor Tech takes that responsibility seriously, engineering these quality lug nuts for precise threading, exact fit, and superior strength and corrosion resistance. These unsung heroes will be doing their quiet work for years thanks to their first-rate Q235 steel, which has been cold forged and heat treated for extra toughness and longevity. Blackened for corrosion-free performance, they meet and even exceed OEM equivalents and can be used in any climate. Installed in a snap, these lug nuts will safeguard your vehicles for years to come. Not for use with power tools.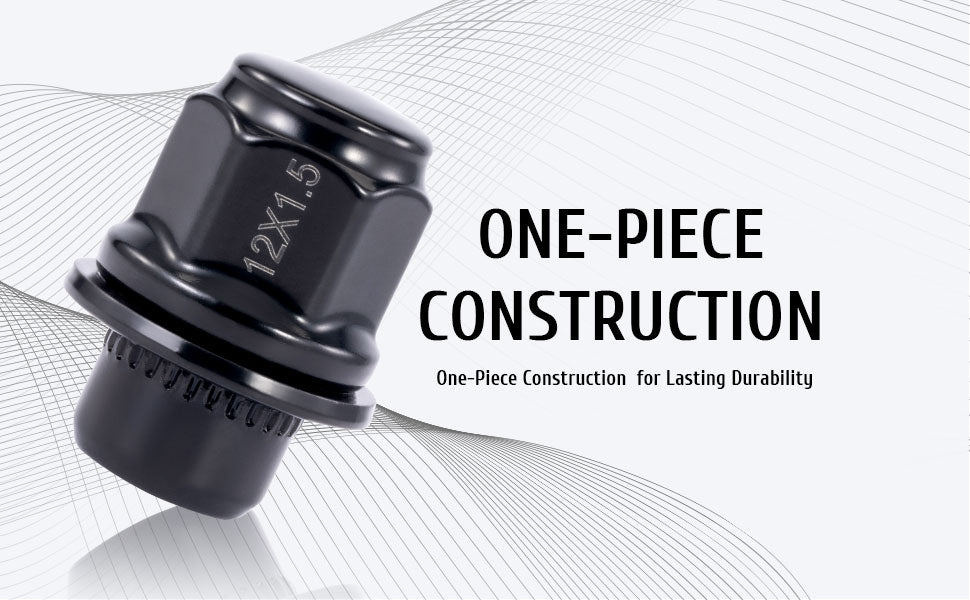 This set of 24 wheel nuts have mag seats, M12x1.5 thread size, 21mm or 13/16-inch socket hex size. They measure 1.46 in. by 1.18 in. and fit a wide variety of vehicles compatible with 1996-1997 Lexus LX450s; 1992-2006 Mitsubishi Monteros; 1982-1995 Toyota pickups, 1984-2020 Toyota 4Runners, and 1995-2020 Toyota Tacomas; and MORE.