Features:
WIDE APPLICATION, professional high & low quick couplers adapters for R1234yf refrigerants, designed to use with diagnostic manifold gauge and designed for AC charging, diagnostic check, recovery, and evacuation work, and
EASY RECOGNITION, includes 2pc high and low-pressure quick couplers, red for high pressure, blue for low pressure, literal explanation on product top for easy recognition,
SAFE & DURABLE, brass metal construction for quick and easy connect/disconnect; protection sleeve provides safety protection and avoids injury and refrigerant loss, defending against leakage
SIZE, height: 68 mm / 2.6 inch, diameter: 30 mm / 1 inch
WARRANTY, we promise a 1-year warranty for worry-free shopping experiences; free exchange is guaranteed if the product is defective or arrives damaged.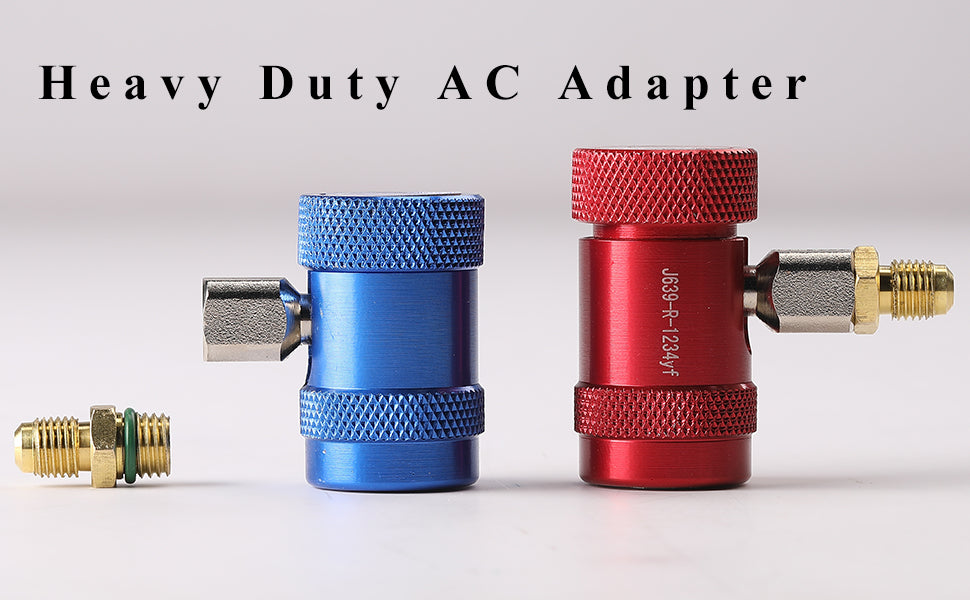 Premium quality: aluminum construction for the Blue & Red Switch; nickel plated bronze for the body; bronze construction for the ACME adapter.
Constructed with accurate snap lock and knurled grip ring; offers easy operation and great performance; detachable copper adapter for easy replacement.

Unlike other products which only fit European models, this push-able adjustable coupler (6-ball style for complete seal) provides universal compatibility for all manufacturers and models.
In addition, the adjustable (rotate to adjust) coupler interface fits with R1234yf service ports.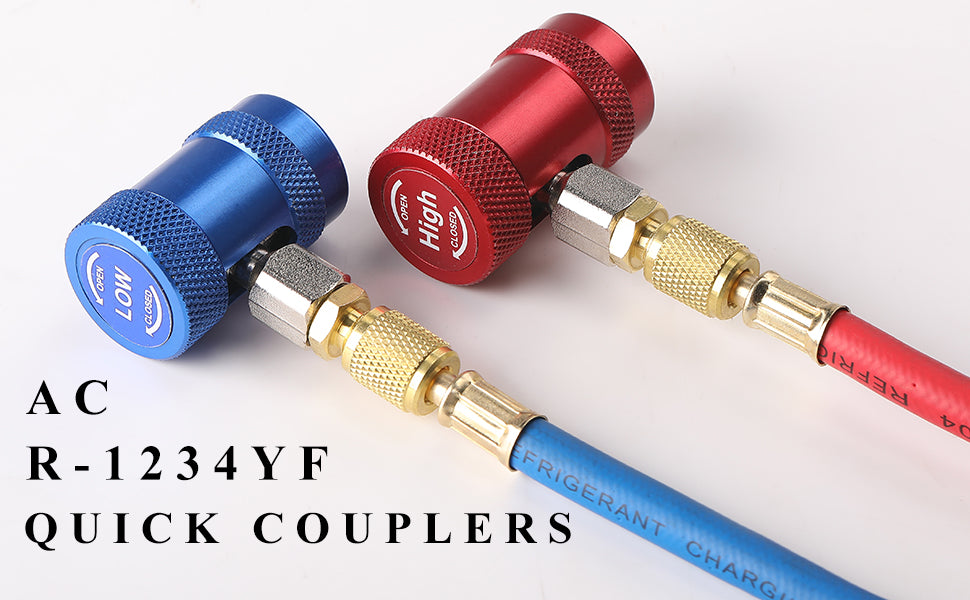 Specification:
Height: 68 mm / 2.6 inch
Diameter: 30 mm / 1 inch
Package List:
2 x Couplers
2 x Adapters