Features:
Located inside the rear liftgate door, the power door lock actuator remotely controls the locks on your vehicle. Each door contains its own actuator. If a door on your vehicle will not lock or unlock a bad actuator is likely the problem.
This actuator fits the rear liftgate latch of your select Ford Escape, Mercury Mariner, Mazda Tribute with year models 2008-2012.
This product is made of high-quality plastic that surpasses the OE standard and will last for many years to come for uncompromised quality.
It is manufactured to the same specifications as the factory actuators. The actuator features an upgraded latch and an OEM electrical connector to ensure it lasts longer than the factory part. Directly replace OE parts# 9L8Z-7843150-B, 9L8Z7843150B, 937-663 with no need for adjustment or calibration.
With a 1-year warranty and quick and comprehensive after-sales service, we guarantee you a satisfactory shopping experience that is unparalleled among our competitors. Slight scratches on the surface won't affect its function. 100% factory inspection guaranteed.

Orion Motor Tech Automotive Parts -- Tailgate Lock Actuator Motor
When you want to get OEM quality without the high dealer cost, Orion Motor Tech is the right choice for you. Today you can fix your vehicle properly and have money left in your pocket with a Orion Motor Tech product. It will look, function, and fit just like the part from the dealer, so your vehicle will operate as it should or even better. The Orion Motor Tech product is designed using state-of-the-art technologies to exactly replicate the OEM unit, then it is manufactured with modern tooling so that the end product looks and fits exactly as designed. The unit is made to the same dimensions as the OEM part with the same gauge material. Orion Motor Tech is confident in the quality of their products, which is why the company covers them with a limited lifetime replace or return commitment against any defects in materials and workmanship. Easily restore the appearance and function of your vehicle with Orion Motor Tech products.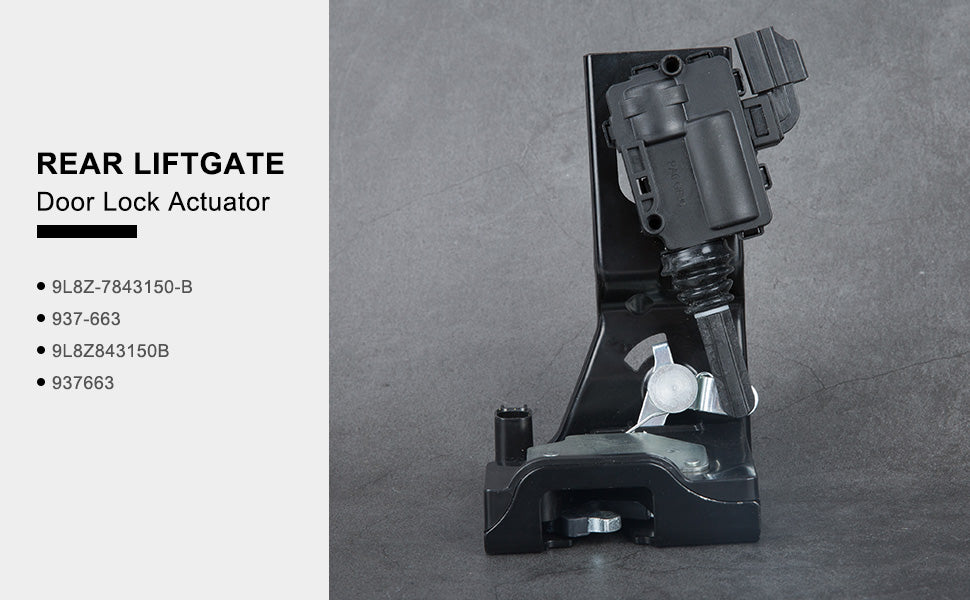 The Rear Liftgate Actuator motor is responsible for locking, unlocking, and opening the rear liftgate when you press the button on your SUV. The liftgate actuator incorporates a locking mechanism, electronic actuator, and switch to alert your SUV's computer when the rear liftgate is open. The liftgate actuator is locked on the inside of the liftgate and can be accessed by removing the plastic interior panel.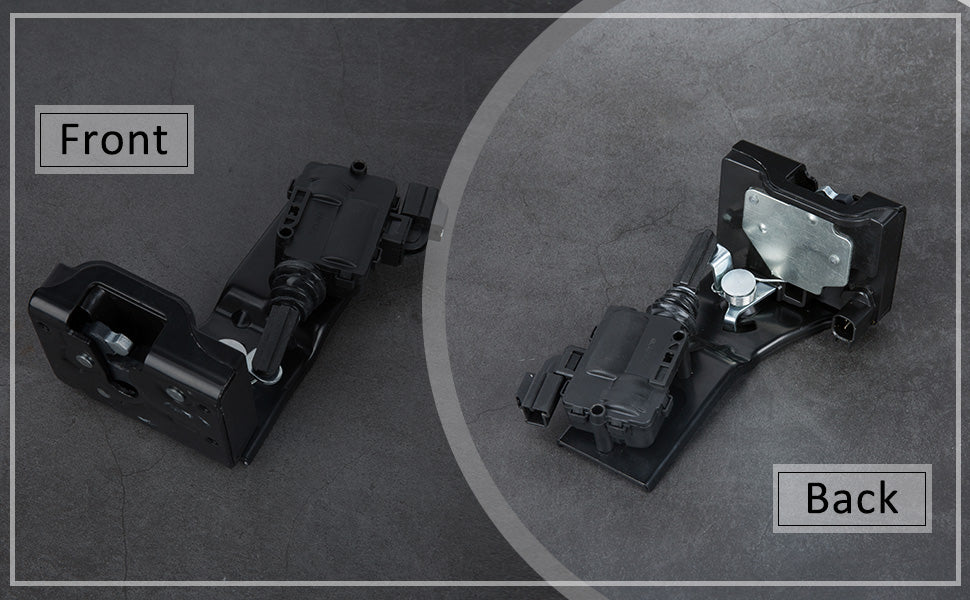 If your SUV's display is always showing the liftgate is open, if your liftgate will not lock or unlock, or if your liftgate will not open when pressing the button; a faulty Rear Liftgate Actuator is likely the problem. This complete replacement part manufactured by AA Ignition is a direct replacement for your factory actuator and will restore your liftgate's functions.
| | | |
| --- | --- | --- |
| Original standard electric connector | Upgraded actuator mechanism with longer service life | Upgrade latch for improved reliability |