Features:
Compatibility. Works with 2015 or newer Ford F150 Models. OEM FL3Z-99406A10-A
Smooth Drop: Safely open and close your tailgate as our damper gently releases your back hatch. No more jammed fingers or dropping supplies as you struggle to release your tailgate. Replacing the usual hard drop of a gate with a smooth and easy descent.
Quick and Hassle-Free Installation: Installation is simple, painless, and fast!  15 to 30 minutes and just a few tools, is all it takes to equip your truck with the added protection of a tailgate damper. Comes with mounting hardware and instructions 
Clean Look: Keep your vehicle looking lean, mean, and clean Orion Tailgate damper strut attaches discreetly behind the passenger side taillight, connecting to the factory upper ball stud. While your new roller replaces the original non-assist roller.
High Quality: Made from high-quality and extensively tested stainless steel, this damper will not just protect your limbs from damage but will also save the integrity of your tailgate. Normal wear and tear from use is already an issue with tailgate hatches, but bumpy roads and potholes can also grate on the alignment of your truck's gate as well. With a 72-inch cord and "hide-away" cover, fit discreetly behind headboards, end tables, or nightstands with ease. No more ugly cable sticking out ruining the decor. For a fresh, clean look, your lamp comes with the ability to also be hardwired as well.

Tailgate Shock Assembly
Any truck owner knows the hassle of dealing with a heavy tailgate slamming down every time you use it. Whether its a trip to Home Depot to pick up supplies for a weekend project, lugging around the kids' sports equipment, or transporting materials to the job site, the wear and tear of an unruly tailgate can be a pain to deal with and cause major damage to fingers and limbs. By installing an Orion Tailgate Damper to your Ford 150 (2015-2018 Only), say goodbye to the stress of dealing with a slamming gate. With just a few simple tools, in 15 to 30 minutes easily install a tailgate assist that drops smoothly, softly, and safely. Protecting your children and yourself from unwanted harm.
Please Check the recommended vehicle Compatibility/Fitment, do not risk for inappropriate vehicle!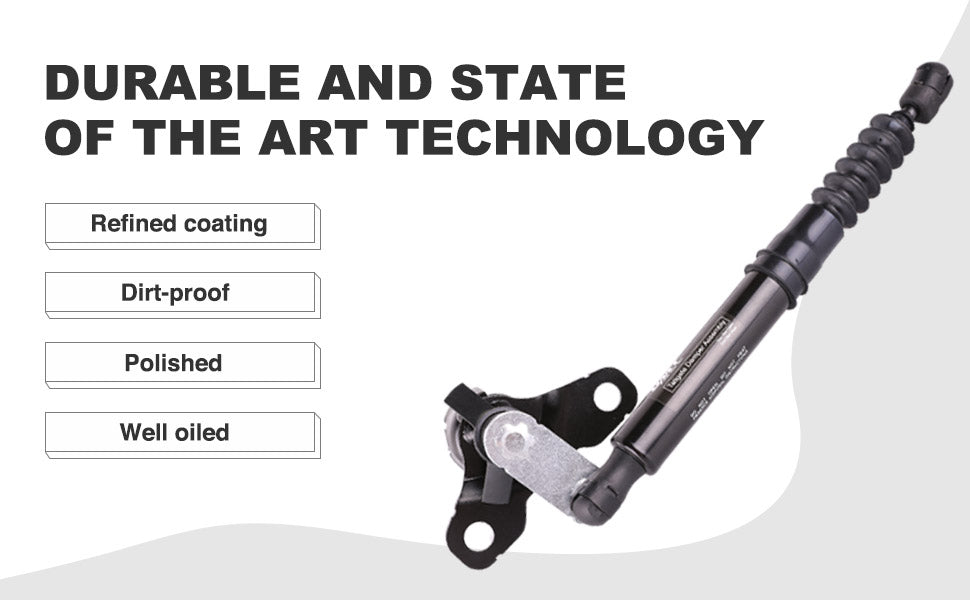 Specifications:
Material: stainless steel+PA66
1 Set includes:
Shock x1
Ball mount x 1
Instruction x 1
Shipping dimensions:
1set to an inner box
Size of box:24 X20.33X9CM
G.W:0.8Kg
20Pcs to a carton
Carton size:59*57*18CM
G.M:17Kg

Product Advantages
Easy To Install

In 15 to 30 Minutes and minimal tools needed, install a tailgate that smoothly glides down. Works in conjunction with your trucks cables.

Safety

A tailgate worn from use and bumpy roads can be a danger to both your family and yourself. By installing a Tailgate assist, rest easy in the safety of you and your families fingers.

High Quality

Orion Tailgate Assist is made using high-quality stainless steel creating a shock that will last. Tested for durability and duration, you know you're buying a product that will last.