Features:
Heavy duty, solid welded A3 steel body construction is finished with black powder coating.

Adjustable hydroxyzine hitch can be rise: 3-3/4", 5-1/4", 6-3/4", 8-1/4" or drop: 5", 6-1/2", 8", 9-1/2" to fit the height difference between trailer and tow vehicle for wide range of application.

Drop forged, strong hitch bar is compatible with vacation RVs, boats, cars, horse trailers, to industrial vehicles withstanding up to 5,000 lb capacity of towing weight.

Easy to use ball mount measures 13 1/4" inches long.

Tow power is evenly distributed and securely locked using 2" square receivers for Class III: Large recreation vehicle type such as trucks, Jeeps, and other loaded vehicles.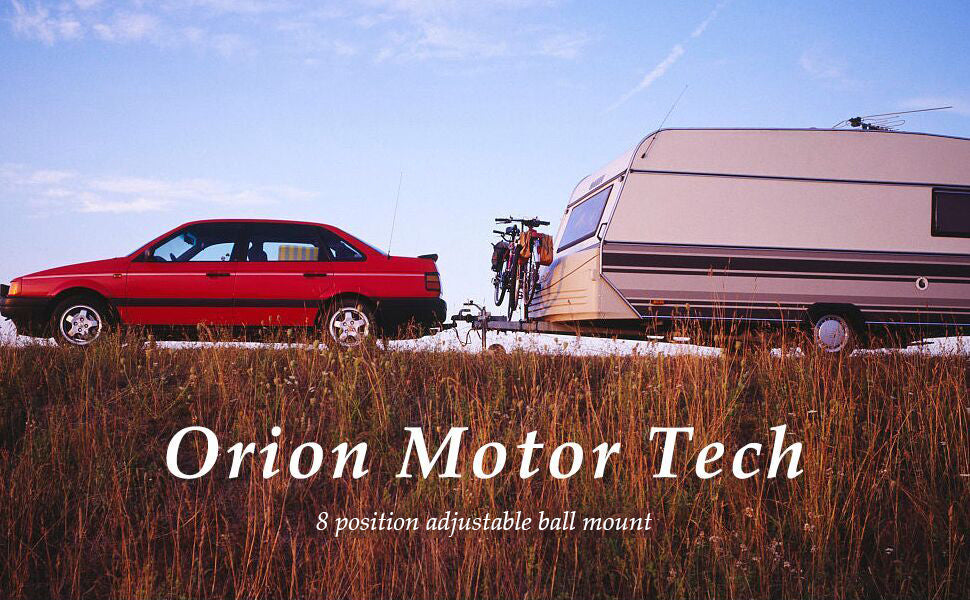 Heavy duty welded construction.

Weather resistant black powder coat finish.

Manufactured and tested to meet all current SAE safety standards.

Drop forged, strong hitch bar is compatible with vacation RVs, boats, cars, horse trailers.

Receiver size: 2 inch; hitch ball hole: 1 inch

Drop adjustable range: 5", 6-1/2", 8", 9-1/2"

Rise adjustable range: 3-3/4", 5-1/4", 6-3/4", 8-1/4"

5,000/500 lbs GTW/TW

Two 5/8 inches diameter hitch pins secure 8 different level towing positions

4 Level of Raise/Lower
Customer Reviews
Well worth it
Seems to be built strong. Has everything pictured. I believe it will last my lifetime