Features:

Safe And Smooth Tailgate Function: The gas-operated shock restricts the free-fall of your F150 tailgate when installed. Simply open the tailgate and the tailgate assist shock will smoothly and safely drop the tailgate into the lowered position, avoiding collisions or rapid tailgate drops. The tailgate assist shock system protects the tailgate and hinges and prevents unnecessary wear.
Easy Installation: This truck tailgate assist kit comes complete with all mounting hardware needed for a simple driveway installation. Your tailgate will not need to be removed and with your 10mm socket, Allen wrench, and Torx wrench, you will have everything you need to complete the installation in minutes. No drilling or body modification is required, 2015 ford f150 accessories, 2018 f150 accessories.
Durable High-Quality Construction: The steel mounting brackets will resist rusting and remain durable for the life of your truck. The gas-operated shock is completely sealed and will cycle thousands and thousands of times safely and smoothly.
Check Compatibility: This f150 tailgate assist kit is designed to work with all 2015, 2016, 2017, 2018, and 2019 Ford F150 pickups.
Lifetime Warranty: All parts of this tailgate lift assist kit are warranted by the manufacturer for the lifetime of your ownership of your truck.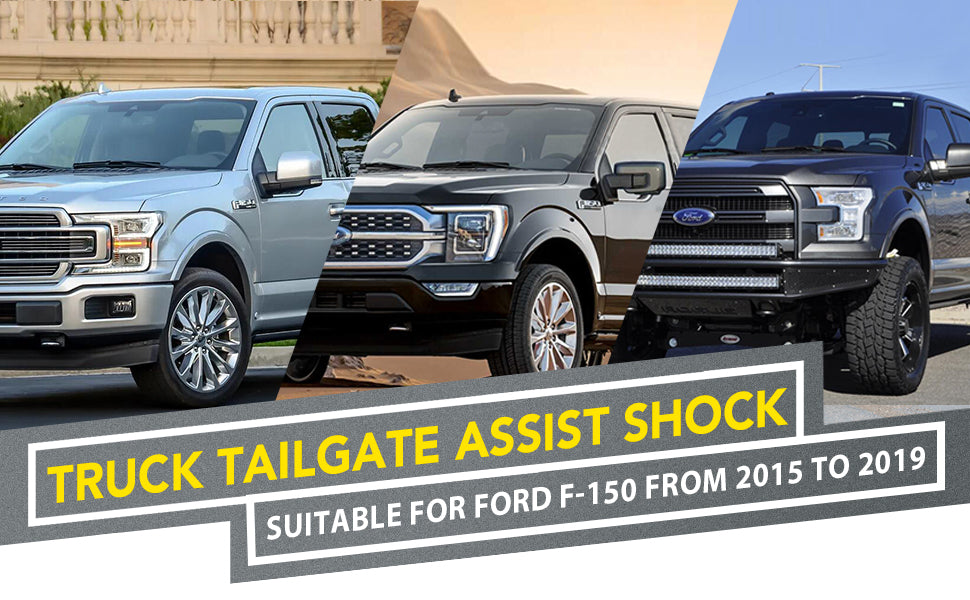 TAILGATE LIFT AND DROP ASSIST SHOCK KIT
When children or older users operate the tailgate, they will be safe from a quickly dropping tailgate, and others around the tailgate will not be at risk of a sudden drop.

Orion Motor Tech sources the highest quality components from around the world. The Tailgate Assist Shock kit is made of heavy-duty forged steel for maximum strength and longevity.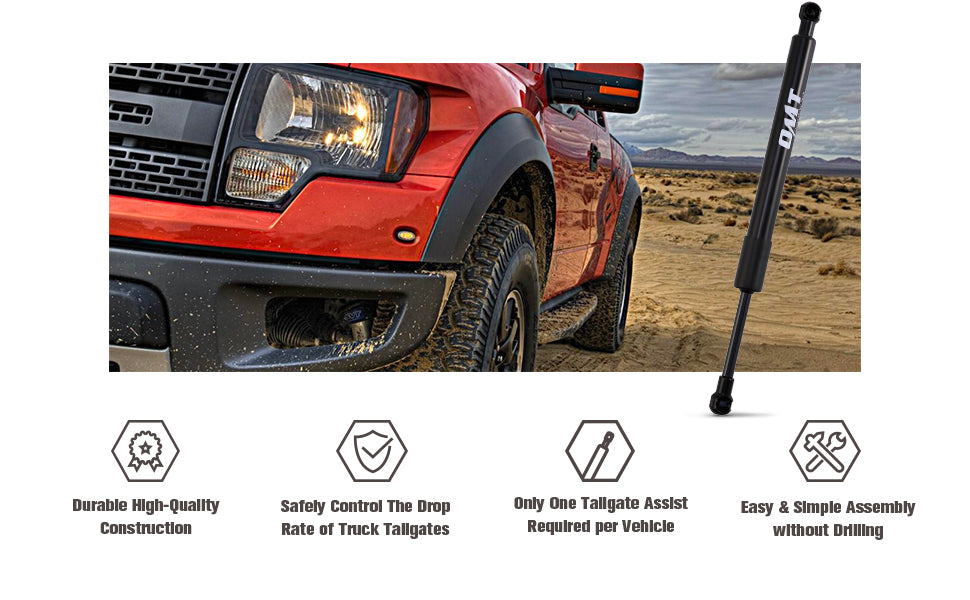 HIGH-QUALITY MATERIAL

Orion Motor Tech's sturdy tailgate assist shock is made from premium steel, ensuring a long service life.

IMPROVED PISTON ROD

Rust-resistant black piston rod provides superior corrosion resistance and reliable performance.

EASY TO INSTALL

Easily installed within minutes without drilling. All necessary tools except 10mm wrench &M5 Allen Wrench included.