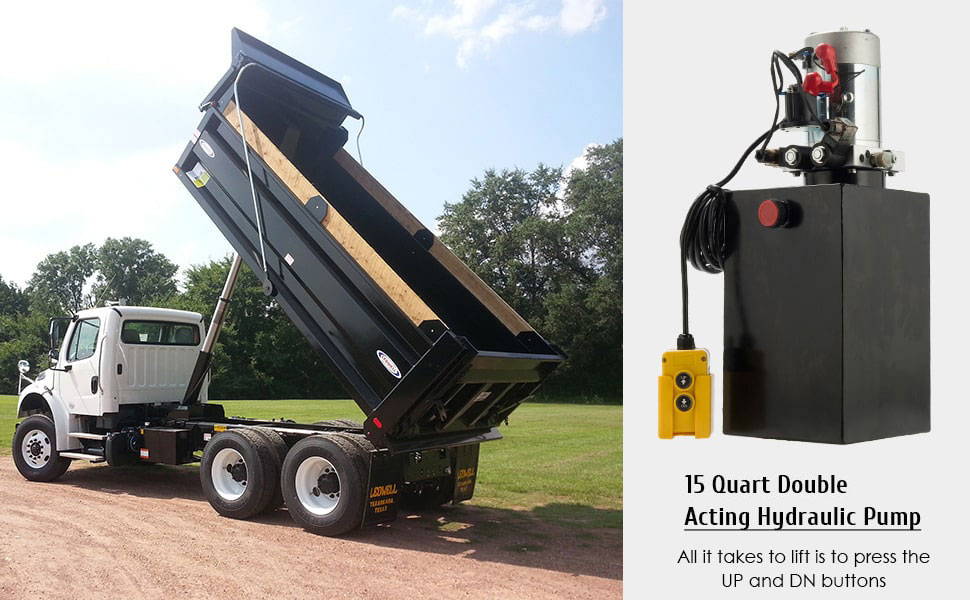 This hydraulic pump is widely applied todump trailers, dump trucks, RV's, boat lifts, lift gates, tow trucks, wreckers,car haulers, agriculture equipment, snow plow equipment and a variety of otherapplications that require a powerful and compact hydraulic pump, a perfectreplacement pump for 12VDC controlled hydraulic systems.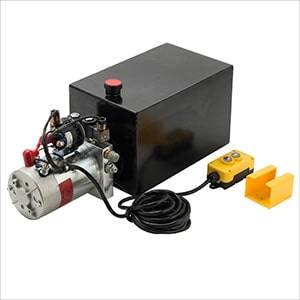 Double Acting Lifting & Lowering
The dump trailer hydraulic pump is a double acting electric hydraulic pump. It provides rapid lifting and lowering with its super power and large capacities.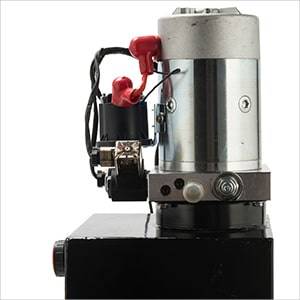 Excellent Oil Output
This hydraulic power unit with 15 Quart Metal Reservoir, featuring hand-held pendant with 20-foot removal cord and start solenoid. Capable of quick oil output.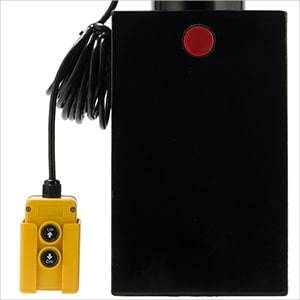 Extremely Durable
High quality starter ensures long service life and a fast starting each time. The standard duty 12V DC motor is built to last. It can work excellent, not crack or leak even in a harsh environment.

Max. Relief Setting: 3200 PSI
GPM: 2GPM
Reservoir Capacity: 15 Quart
SAE # 6 Port
1 x 12V Hydraulic Pump Double Acting
1 x 15qt Metal Reservoir
1 x English Manual