Features:

ENGINE TIMING BELT TOOL KIT: Does your Chevrolet, Fiats, or Alfa Romeo engine feel unstable or have weak acceleration? Use these tools to fix the camshaft tensioner or other parts in the motor, and then check or replace parts.
PREMIUM MATERIAL: Orion Motor Tech parts are made with high-quality corrosion-resistant materials with maximum durability and strength, getting your engine running like new. The different parts are made of heat-treated carbon steel and chrome with a powder metallurgy camshaft gear lock.
APPLICABLE ENGINES: Our camshaft alignment locking tools are compatible with a large range of engines including Chevrolet, Fiats, and Alfa Romeo 2003 - 2012 16V 1.6 1.8 engine. It also fits Chevrolet Cruze, Orlando 1.4,1.6,1.8, and Fiat Croma, Alfa Romeo 159 with 939A4.000 engines.
STRICTLY TESTED: For quality assurance, our parts have been rigorously tested to improve efficiency and provide the highest-grade tools on the market. Look to OMT for the finest craftsmanship and the most reliable parts that will fix your engine in no time.
EASY TO USE: This camshaft timing tool kit is equipped with a step-by-step user manual for quick and easy application. Includes 1 Camshaft locking tool, 2 Camshaft gear locking tools, 1 Flywheel locking tool, 1 Engine Tensioner spanner, 1 V-ribbed belt tensioner locking tool, 1 Crankshaft locking tool, 1 Timing belt tensioner locking tool, 1 Blow molded tool case, and 1 user manual.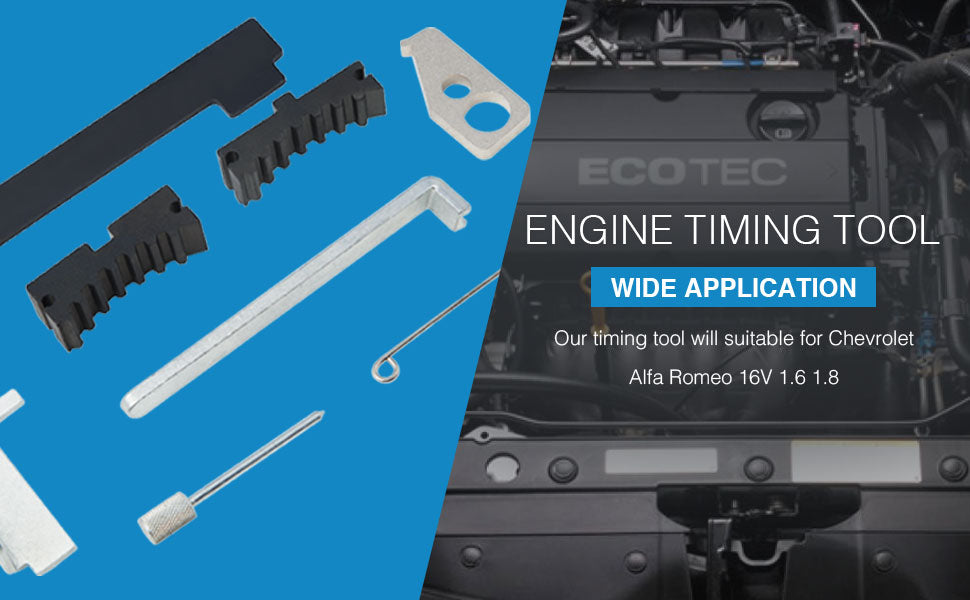 Orion Motor Tech Engine Timing Tool Kit
Off-road weekend warriors, novices, and professional mechanics trust the Orion engine timing kit because Orion Motor Tech sources the highest quality components from around the world. Constructed from high-impact machined carbon steel for maximum strength and longevity that resists rust and corrosion.

Use the Orion Motor Tech Engine Timing Tool Kit to effortlessly help your car engine with accurate timing. The Orion Kit fits hundreds of makes and models.

Conveniently organized in a compact carry case, it cleans up easily and keeps organized.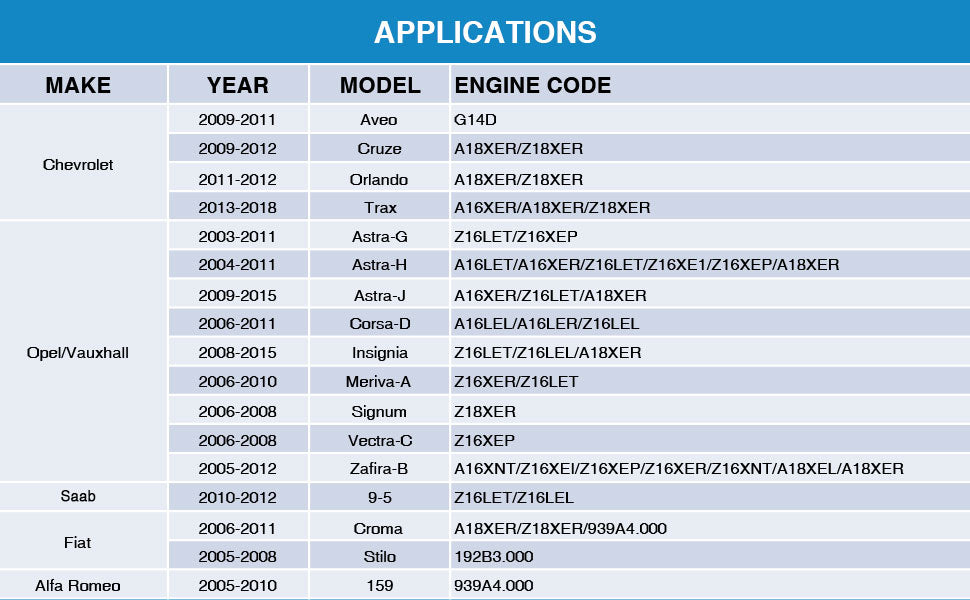 | | | |
| --- | --- | --- |
| Count on accurate, efficient work in every repair thanks to the fine workmanship of the set. | Made with carbon steel and solid chromium plating to ensure every repair job goes reliably well. | Heat treatment and durable construction result in thicker and sturdier timing tools for safer work on your engine. |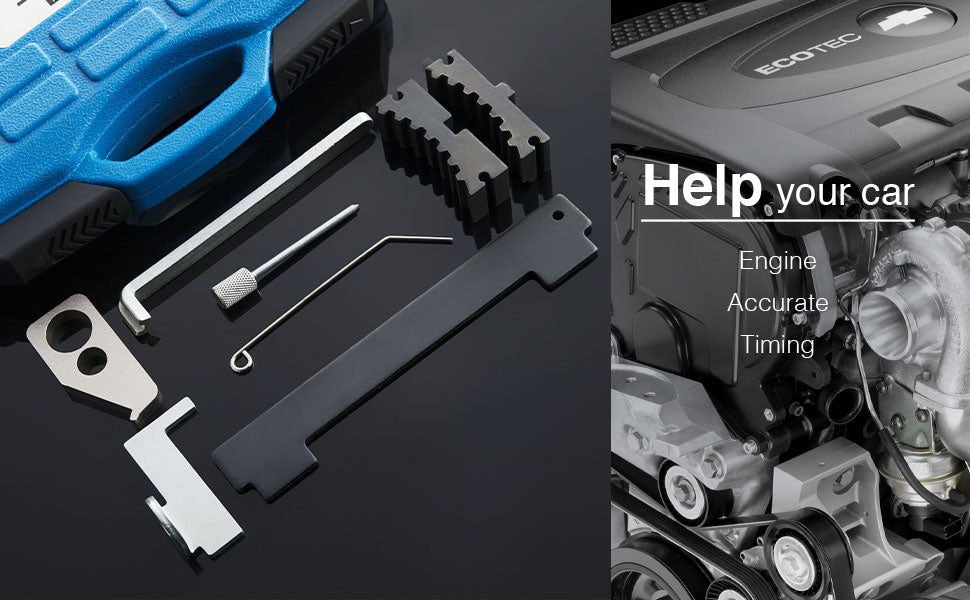 PACKAGE LIST:
2 Crankshaft/Fuel Pump Alignment Pins (5.8mm)
Crankshaft TDC Locking Pin
Flywheel Locking Tool
Camshaft Sprocket Remover
Camshaft Setting Plate
Locking Pin (9.4mm)
Tensioner Locking Pin
Crankshaft Locking Pin
Camshaft Sprocket Holding Tool
Flywheel Timing Pin 13 Camshaft/Crankshaft Pin
Plastic storage box
Manual